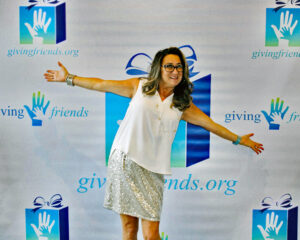 Comedy Night 2023
Our third annual Comedy Night Fundraiser at beautiful Marina del Rey in the Bronx was a huge success! We grew our proceeds significantly from last year to support our giving programs that deliver smiles throughout the year. Many thanks to our donors, sponsors, partners, guests and fantastic entertainment.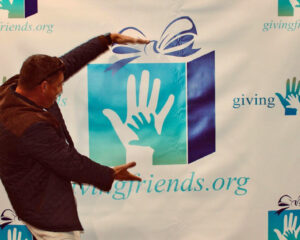 Comedy Night 2022
Our second annual Comedy Night Fundraiser was a huge hit and a ton of fun! We doubled our proceeds from last year to support our holiday toy drive that will deliver smiles to so many children living in social services residences. Heartfelt thanks to all for their generosity – donors, sponsors, the 300 guests who filled the room, comedians Colin Quinn, Tara Cannistraci, and Lulu, and master of ceremonies Margaret Lembo.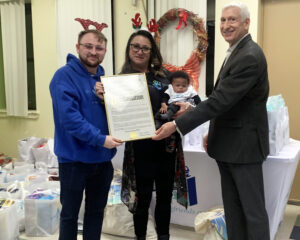 Young Mother's Program Holiday 2022
The Giving Friends team of volunteers returned to the Samaritan Daytop Village Young Mother's Program for the 25th year, with holiday gifts for both mothers and children.
This year Giving Friends was recognized for 25 years of delivering smiles with a Proclamation establishing "Lynne Corry Day."